he Toronto Maple Leafs and Detroit Red Wings are just weeks away from facing off in this year's Winter Classic in front of 107,000 fans at the Big House, and that's great. The league's annual New Year's Day game has become one of the cooler traditions in sports, even sucking in casual viewers thanks to the sheer spectacle of seeing hockey played in the elements in front of massive crowds.
But hockey fans know that if the Classic is getting close, something even better is right around the corner: 24/7.
Yes, this week we'll finally get to enjoy the return of HBO's behind-the-scenes reality series, which chronicles the event's two teams in the month leading up to the game. This year's four-episode season begins Saturday and runs until January 4.
In the three years since its debut, 24/7: Road to the Winter Classic has become essential viewing for any hockey fan. And from Mike Green's scooter to Bruce Boudreau's facial sauce to Ilya being Ilya, it has proven to be the type of show that can create indelible memories.
So who'll be this year's breakthrough star? It's hard to say, since if history's any guide, it may end up being someone you'd never expect. But here are the 12 players and personalities who I think are the most likely to steal the show.
Pavel Datsyuk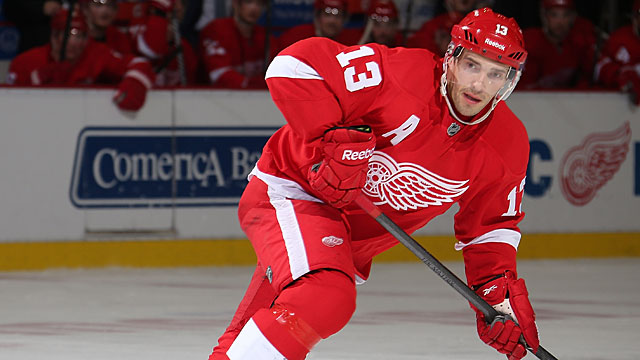 Datsyuk appears to be the current odds-on favorite to emerge as the star. While he has never seemed like an especially outgoing character, teammates say he's funny and engaging once you get to know him. He's already one of the league's most popular players — or at least one of its least-hated — so 24/7 could take him to another level.
And there's a good chance it will; Datsyuk is the perfect candidate to be a reality TV breakout star. He has been an unlikely success story, going undrafted twice before the Wings finally nabbed him with the 171st pick in 1998. He overcame a language and culture barrier to slowly emerge as a star over his first three seasons, then erupted after the 2005 lockout to become one of the league's top scorers. He's a two-way player (he has won three Selkes as best defensive forward) and one of the cleanest competitors (he won the Lady Byng as most gentlemanly player four straight times).
Even his fellow players love him. He was the first overall pick in the most recent All-Star draft, and every player poll basically turns into the "We love Datsyuk" show. If that's not enough, he's also a hell of a dancer. And he tweets pictures of cats.
He has basically become the heir to Teemu Selanne's "player who nobody says anything bad about ever" throne, and unless he spends every moment of his screen time casually forearming baby otters in the throat, he's going to be the star of the series.
Prediction: HBO's high-tech cameras capture Datsyuk's stickhandling in super slow motion, and nine months later, NHL fans are naming their newborn babies "Pavel Jr."
Joffrey Lupul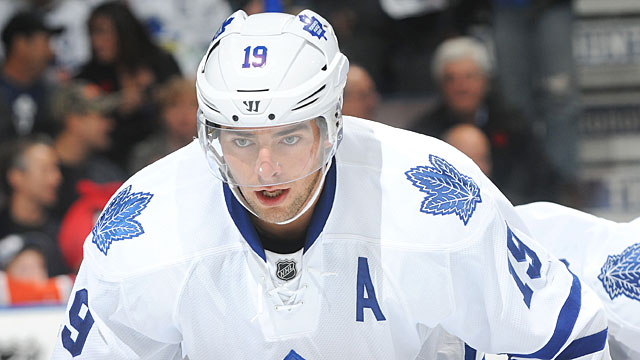 Other than Datsyuk, this is just about the easiest call of them all. Lupul was pretty much born for this. He can be funny, as demonstrated by his Twitter account. He has a variety of interests, as evidenced by his various forays into the fashion world. And he's not exactly shy in front of a camera, based on his recent experience as a nude model.
The only downside is that Lupul has been hurt recently, which could cut into his camera time in the first episode or two. Of course, the extra down time may have just given him a chance to work on even more material. Besides, if he's healthy enough to get to the makeup chair, I can't see him missing out on the opportunity.
So Lupul's pretty much a lock for a starring role. In fact, once HBO producers get a glimpse of his Zoolander gaze, the only question may be whether they even bother letting any other Leafs on the show.
Prediction: Leafs CEO Tim Leiweke can't figure out why HBO keeps spelling "Jeffrey" wrong.