The much-anticipated debut of HBO's 24/7: Road to the Winter Classic arrived Saturday, and reviews of the first episode were … lukewarm, at best. The consensus was that the Maple Leafs were only modestly entertaining, and the Red Wings were downright dull.
That's a disappointing reception for a show that usually does a great job of making the NHL seem fascinating. Then again, the producers can only work with what they have, and for one week at least they didn't seem to have much.
It was only one episode, of course, and maybe the second will be better. Hockey fans had better hope that these two teams can loosen up a bit, because we're stuck with them. After all, it's not like we can go to the bullpen for a replacement.
But what if we could? What if the two spots on 24/7 weren't automatically given to whoever was playing in the Winter Classic, but instead went to the most entertaining teams, both on and off the ice, of a given moment?
That sounds like the sort of question that calls for an in-depth ranking. So let's give this a shot. Here are all 30 teams, ranked based on how interesting they'd be if we swapped them into 24/7 right now.
30. Columbus Blue Jackets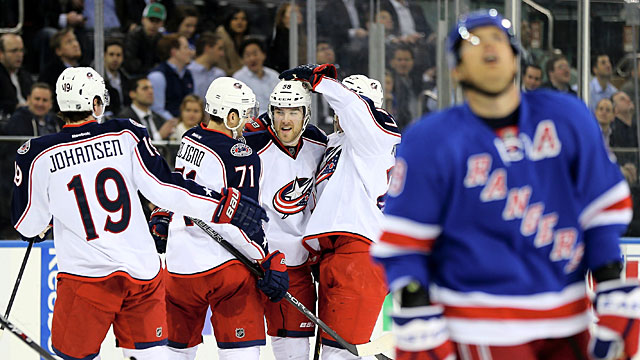 What would work: Do you like stories about plucky underdogs, scorned and mocked by everyone only to emerge triumphant at the end?
What wouldn't work: What if we told you we couldn't swing the whole "emerge triumphant at the end" bit? Still interested? Wait, come back …
Breakout star: Sergei Bobrovsky has a nice little character arc going — run out of Philadelphia, finds redemption in Columbus, wins the Vezina, then falters under the increased expectations. Plus, he backed up 24/7 legend Ilya Bryzgalov for a year, so maybe he picked up a few tips.
Dominant story line: A terrible team struggles to stay near the .500 mark but still somehow remains in the playoff race. We'll just call this one "the Metro" for short.
29. Florida Panthers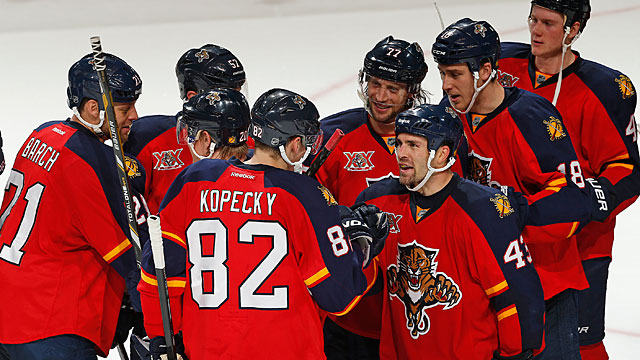 What would work: They're a rebuilding team that has been improving under a new coach.
What wouldn't work: Let's face it, the Panthers are a bad team playing in a lousy market, and their roster isn't exactly packed with household names. On a show like 24/7, they'd probably be a disaster. If only they had some sort of wacky veteran around to make things bearable …
Breakout star: Oh, hello there, Tim Thomas! Hey, remember when you used to speak your mind freely, and then everyone yelled at you so you stopped doing that? We'd like you to start again.
Dominant story line: After the first few minutes of the debut episode, you set up one of these in front of your television set.
28. Detroit Red Wings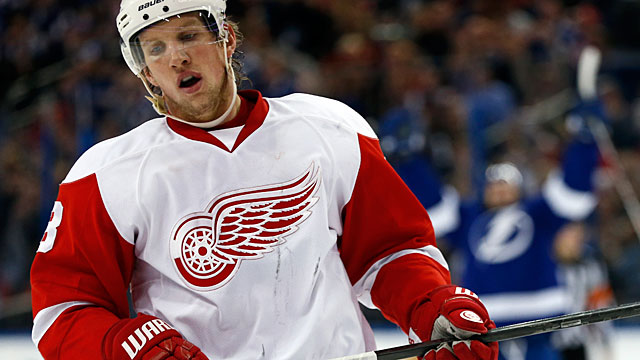 What would work: They already have experience with 24/7, since they're on this year's show.
What wouldn't work: Five minutes after last week's episode ended, nobody could remember a single scene involving a Red Wing.
Breakout star: Based on what we've seen so far, the winner by default is Jimmy Howard doing whatever it is this is supposed to be. Wait, he's hurt now? Um, pass.
Dominant story line: After an especially bad game, coach Mike Babcock skips the bag skate and instead punishes the team by making them break down tape of their own episode.