The NHL season crossed the midway mark this week, with all 30 teams now officially into the second half of their schedules. And as always, the first half of the season has left us with more questions than answers.
We can fix that. The part about not having enough answers, I mean.
That's the beauty of modern sports, after all. There are plenty of different ways to look at any question, and if you don't like the answer you get, you can just click around until you find a better one. Why not save time by putting them all in one place?
So here are 10 key questions for the rest of the NHL season, each answered five different ways: through an old-school narrative; with modern fancy stats; by scrapping the analysis altogether and just focusing on the funniest thing that could happen; and through the eyes of a fan. Specifically, the worst hockey fan that you know. Man, do I ever hate that guy.
Oh, and then there's my answer. You know, the correct one. Make sure you skip those if you want to be surprised.
1. Which team sitting outside of a playoff spot today will find a way in?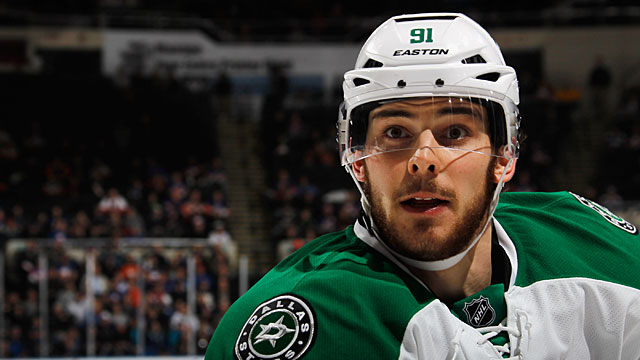 The old-school narrative: The New Jersey Devils are a veteran group with a lot of pride and plenty of Cup rings. They'll find a way, because they always do. (Except when they don't.) Besides, do you really think a tried-and-tested winner like Martin Brodeur is going out like this?
The fancy stats: The Dallas Stars are stuck in 10th in the West, four points out of a playoff spot. But the advanced metrics say they've actually been one of the league's better teams — and they're trending upward.2
The worst hockey fan you know: The Carolina Hurricanes do it for their die-hard fans — all three of them! You know, because the rest of them like NASCAR. [Looks around for a high five.]
If the hockey gods had a sense of humor: The Senators edge out the Red Wings on the schedule's final day, after spending the season's second half ripping clothing off a cardboard cutout of Daniel Alfredsson.
My answer: I actually like Ottawa, Dallas, and maybe the Caps. You might even be able to talk me into the Devils, too, though they need to jump a lot of teams.
2. Who'll be the biggest trade-deadline acquisition?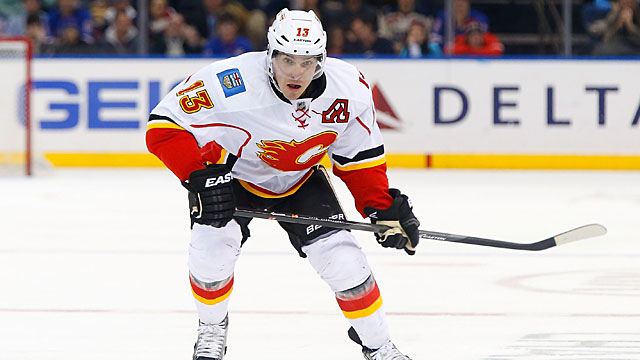 The old-school narrative: Everyone knows that goaltending wins championships, and there's one goaltender available who could do that single-handedly. Whichever contender upgrades to Ryan Miller can go ahead and start designing its rings.
The fancy stats: Mike Cammalleri is a classic rental — a veteran on a bad team making lots of money on an expiring contract. He's having a pretty unremarkable year offensively, and his minus-20 rating is ugly. But he leads the Flames in CF% relative, which means they're much better with him on the ice than off, and his PDO of 93.8 suggests that his plus/minus is more a product of bad luck than anything he's doing. With the right situation and some better puck luck, he could be a difference-maker.
The worst hockey fan you know: Oh man, I have this great idea for a fake Twitter insider account on deadline day — dude, it's going to be hilarious.
If the hockey gods had a sense of humor: With Pascal Dupuis likely done for the season, the Penguins still need a right winger to play with Sidney Crosby and Chris Kunitz. Hey, I hear the Devils' leading scorer could make a nice rental …
My answer: As a Leaf fan, I've already resigned myself to James Reimer getting traded for a handful of magic beans. This guy's a great goalie who, for whatever reason, isn't getting a fair chance in Toronto; whoever winds up with him is going to get a steal.