Hockey fans like to argue. Pick a topic, any topic, and we'll happily spend the entire day screaming at each other. Gretzky vs. Orr, Roy vs. Brodeur, shootouts, fighting, the Hall of Fame, expansion, Don Cherry … You name it, we're ready to stake out a side and then loudly educate our fellow fans about what utter and unsalvageable morons they are.
But every once in a great while, the unthinkable happens: Hockey fans agree on something. We stumble on a topic that there's just no arguing over. An objective truth is revealed, and there's nothing to fight about. Everyone joins hands and sings. A beautiful consensus forms.
Unfortunately, sometimes that consensus is just wrong. So in an effort to set the record straight, today I'm launching a new feature, in which we'll look at various facts from NHL history that every hockey fan knows to be true, but aren't.
Here are our first five.
Andre "Red Light" Racicot Was a Terrible Goaltender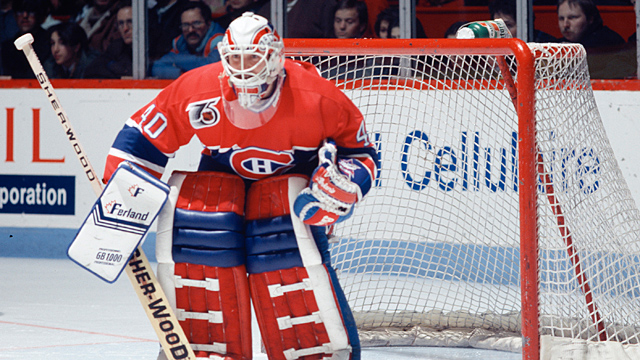 These days, any hockey fan making a generic "terrible goalie" joke might name-drop Vesa Toskala or whoever's currently manning the crease in Philadelphia. But there's a good chance that, almost two decades after his career ended, they'll still go back to former Montreal Canadiens backup Andre Racicot. For fans about my age, Racicot is remembered as the undisputed worst goalie of his generation.
But here's the thing: Looking back, Racicot wasn't all that bad. Over his career, he put up an .880 save percentage and 3.50 goals-against average, which were reasonable numbers for the early '90s. Check out this list of every goalie who played 40-plus games during Racicot's five-year career. Racicot ranks 43rd out of 68 guys in save percentage; that isn't great, but it certainly isn't close to "worst ever" territory. He's right in that dependable backup range with guys like Reggie Lemelin and Rick Wamsley, and not even all that far off from guys like Sean Burke and Mike Vernon, who were considered stars.
In fact, during the Canadiens' Cup year in 1992-93, you could argue that Racicot was pretty much even with teammate Patrick Roy during the regular season. Roy went 31-25-5 with an .894 save percentage and 3.20 GAA, while Racicot went 17-5-1 with an .881 save percentage and 3.39 GAA. It's all but forgotten now, but when the Habs lost the first two games of their opening-round series to the Nordiques, there were actually calls for Racicot to take over the starter's job.
So why does everyone think he was terrible? It was partly because he played in one of hockey's toughest markets while backing up arguably the greatest goalie of all time. Remember, Canadiens fans booed Roy out of town after three Vezinas and two Stanley Cups, so you can imagine how they felt about his backup. And it didn't help matters that Racicot would occasionally do stuff like this.
But Racicot's biggest problem is right there in this section's headline. Calling a goalie "Red Light" may be one of the most brutal sports nicknames of all time. Nobody seems to know for sure who coined it — some say it was Don Cherry, others have mentioned legendary Habs beat writer Red Fisher — but it was too good not to stick. It's even fun to say. Andre "Red Light" Racicot. It flows just right.
So what if it was never really deserved? Once "Red Light" got hung on him, Racicot's professional reputation was toast, and remains so to this day.