Last week, I looked at the NHL's Mariano Riveras, the 10 best in hockey history who spent their entire career with one franchise. Then I tried to rank them. Then everyone yelled at me. So, fun times all around.
A reader suggested a natural follow-up: the anti-Riveras, superstars who spent their career bouncing around multiple teams. So this week we're going to take a look at the 10 greatest players in NHL history who played for at least five franchises. And yes, it goes without saying, we'll be ranking them.
Fair warning: This list is almost by definition going to be heavily slanted to the last two or three decades, since it was almost impossible to play for five or more teams in the Original Six era. So any octogenarians who are still furious that Milt Schmidt didn't make the cut last week may want to just skip this one altogether.
One other caveat: We're looking at the total number of franchises played for, meaning multiple stints with the same team do not count. That technicality ends up disqualifying a surprising number of decent candidates, like Luc Robitaille, Alexander Mogilny, and Teemu Selanne.
I'll pause here while everyone assembles their own, vastly superior lists.
OK, here we go …

10. Eddie Belfour (1988-2007; Five Teams)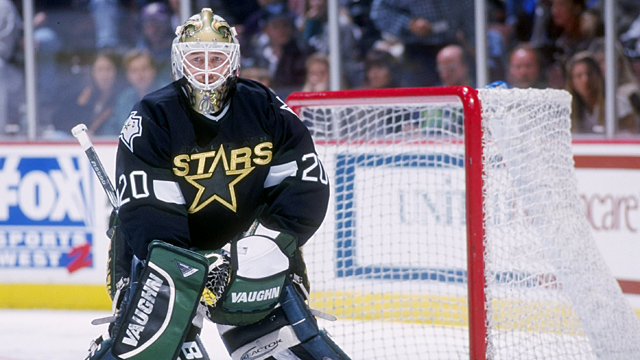 Belfour is third all time in career wins, which is pretty impressive for a guy who didn't establish himself as a starter until he was 25. That was during the 1990-91 season with Chicago, when he led the league in wins, goals-against average, and save percentage — and won the first of his two Vezinas.
He'd spend six more years in Chicago (during which he made it possible for the Hawks to trade away an unorthodox backup named Dominik Hasek) before being dealt to San Jose for a 13-game stint with a horrible Sharks team. He signed with Dallas and spent five years there, winning his only Stanley Cup in 1999 before closing out his career in Toronto and Florida.
In addition to his impressive numbers, Belfour was flat-out one of the most entertaining players of the 1990s. He combined rare talent with a legendary temper, so you never knew when you'd get to see him have one of his epic meltdowns. I don't think I can properly express how much I miss the Eddie Belfour era.